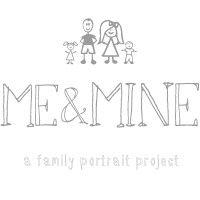 Oh March, you have definitely been my favourite month of the year but I can't believe it is April tomorrow! This year is flying by!!
We have had lots of much needed family time, we celebrated my husband's 30th birthday and finally got the downstairs of the house unpacked (we've lived here since January and still aren't fully unpacked... Ooops)
At the start of the month, we had a four day weekend and went away for a long weekend to a lovely little holiday cottage in Bridlington. Michael didn't want a big fuss for his birthday, as he was absolutely dreading turning 30, so we decided that we would have a few days away. And I am so glad we did. The holiday cottage we stayed in was absolutely beautiful and the best part was it had a hot tub! We arrived on the Friday and left on the Monday. I have to be honest, we didn't really do very much, just pottered about the local town and went to the beach. It was so needed though, to just be together and enjoy each other's company. With the shift I work, it means we usually only have Saturday's as a family day because I work Sunday to Thursday and Michael works Monday to Friday, so Saturday is the only day off we have together. It's hard. I hate it, but right now, there's no other solution as I need to work. This means that I really treasure any time off we have together. There is nothing I love more than spending time with my boys. We didn't want to come home from Bridlington, we all had the best time and those few hours we had in the hot tub in the evenings when Alfie had gone to bed, were just so lovely. I can't remember the last time we talked for hours well into the night, with no technology and just each other for company.
The following weekend, we celebrated my hubby's 30th. I really wanted to spoil him and make a big fuss of him, but he really didn't want that, so I respected his wishes and instead we just had our immediate family round and had some food and drinks at ours, then we went out for an Indian together in the evening. We had a really lovely day and it was so nice to have all the family round to the new house. I love it when we all get together. We had such a good laugh, especially as I bought some photo booth props off amazon, so there were lots of funny pictures, which I'll share in another post. Thankfully, despite me not going too OTT, Michael had a really lovely day and did really enjoy his birthday! This was the day I'd planned to get our Me and Mine photo and planned to use said props, but would Alfie play ball? Would he heck! We did manage to get one photo of us and as much as I like it, I am disappointed it wasn't the photo I wanted but I'm just happy we even managed to get a photo of the 3 of us as Alfie was in a really funny mood that day. I think he gets overwhelmed when everyone is here and it all gets a bit too much for him. He's not used to the house being so loud and there being so many people here. I used to get really stressed when I couldn't get a specific picture I wanted, but I've learned to go with the flow more now. I need to remember he's only 2.5 sometimes and if the boy doesn't want his picture taking, he's not having it done and no amount of bribery and chocolate treats will make him back down! Here's a few from the day.
And here's the 3 three of us in M
arch on the day my Michael turned the grand age of 30! (I may have accidentally on purpose colour co-ordinated our outfits ;) )
*linking up with Lucy at dearbeautifulboy.com